SpectraAlyzer
WINE

– Wine Quality Check and Control
Great taste comes with great recipe and great quality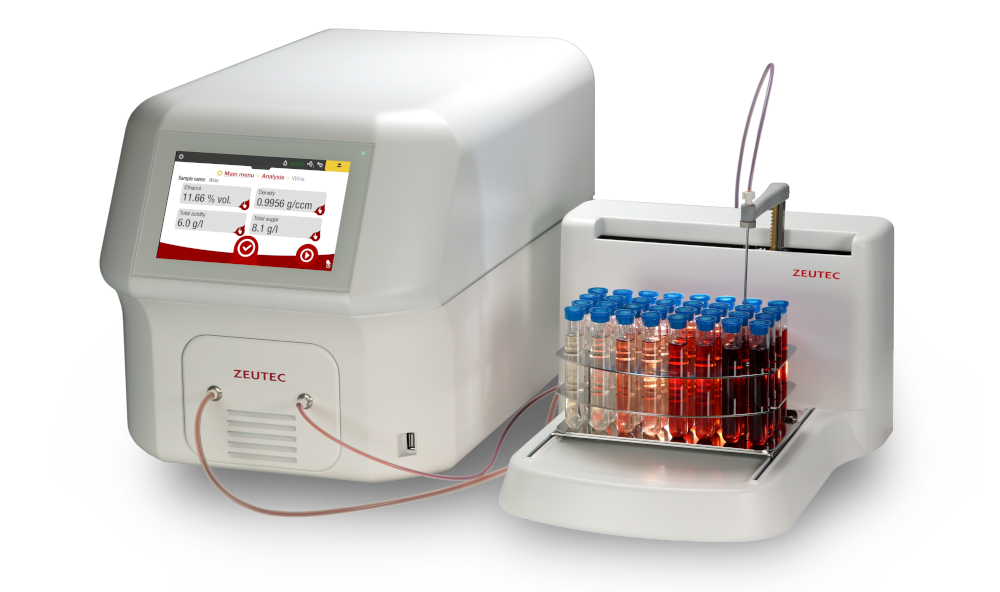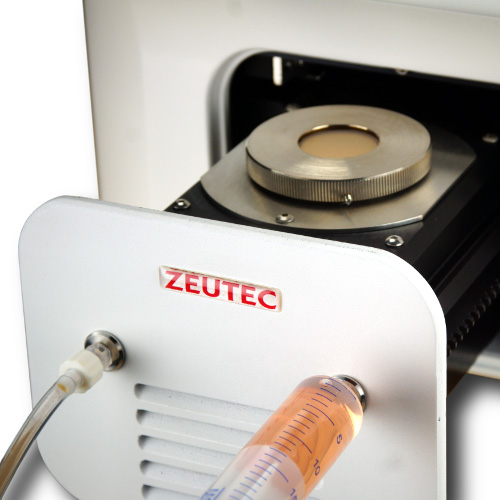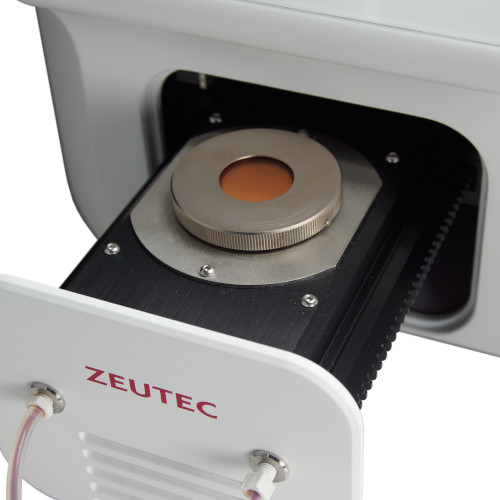 The SpectraAlyzer
WINE

is the ideal instrument for wine quality check and quality control solutions for routine analysis of major quality parameters during wine production.
In modern wine quality check processing operations, reliable and accurate analysis solutions are necessary to provide customers with products of highest and – what is most important – consistent quality. In order to be most competitive in the world market, consistent high yields, top quality and low production costs are the objectives that need to be achieved.
Designed as a modular system, the SpectraAlyzer WINE provides wine quality control solutions and presents the analytical results of these major quality parameters (e.g. wine: alcohol, density, total sugars, total acidity, pH, organic acids and optical density and many others within 45 seconds. Spirits with high alcohol content, e.g. 70 %, and sugar added can be precisely analyzed as well as must samples from wine production. There is no need to manually condition the sample and extra reagents do not have to be used. This analyser solution provides highly accurate quality control parameters at no extra cost.
As a stand alone system the analyser solution can be operated very easily intuitively for wine quality check and quality control, even close to the production line. The rugged construction and unique optical sample/reference setup ensures reliable operation in environments with fluctuating temperatures, vibration and dust. For a higher analytical throughput two autosampler types are available for total system integration into LIMS or other data networks. Immediate company wide data visualization is possible using the embedded web server, providing actual and historic analytical data in real time.

NIR sample/reference technology
like all SpectraAlyzer® instruments for high sensitive
and long term stable measurements.

Versatile sample presentation
by means of a syringe, a pump, or an autosampler.

User friendly
sample presentation and easy to operate.

Compact design
optimised for bench top or at-line application.

Touch user interface
and intrinsically mounted glass touch for straight
forward hygenic instrument operation.

Many mathematical models
for all kind of products included for quick
calibration models installation and start-up.

Webserver
web connectivity for direct instrument access
via LAN and internet from anywhere, any time.
SpectraAlyzer WINE with Autosampler
SpectraAlyzer WINE with Pump
Set-up of SpectraAlyzer WINE system
Performance
In Must, Wine in fermentation, finished Wine, BABV (wine & juice mix), VDN (Wine high sugar), Cognac, Cider, Beer, and other spirits
SpectraAlyzer 2.0  WINE & SPIRITS
for parameter alcohol
SpectraAlyzer 2.0 -WINE & SPIRITS     S
for parameter alcohol & sugar
SpectraAlyzer 2.0 -WINE & SPIRITS      D
for parameter alcohol & density
SpectraAlyzer 2.0 WINE & SPIRITS      SD
for parameter alcohol, sugar & density
SpectraAlyzer 2.0 -WINE & SPIRITS  PRIME
for all basics and auxiliary parameters
OIV method compliance
The SpectraAlyzer WINE & SPIRITS  comply with internationally recognized reference methods according to, OIV(Organisation International Oenologie) reference method (reflectance analyzer is in OIV defined)
ABV by near-infrared spectroscopy (Type IV)
OIV-MA-BS-08 Near infrared reflectance spectroscopy
https://www.oiv.int/de/standards/compendium-of-international-methods-of-analysis-for-spirituous-beverages-and-alcohols/spirituous-beverages-and-alcohols/methods-of-analysis-for-spirituous-beverages-and-alcohols/abv-by-near-infrared-spectroscopy-%28type-iv%29
Full method text also available at:       https://account.spectraalyzer.com/log-in/
WINE and SPIRITS
| Parameter | Range | Error +/- |
| --- | --- | --- |
| Alcohol % v/v | 0-99.8 | 0.02 |
| Density g/ccm | ac composition | 0.00005 |
| tot. Sugar g/l | 0-350 | 0.1 – 0.5 |
| tot. Acidity | 2 -12 g/l (wine) | 0.1 – 0.2 |
Vinegar
| Parameter | Range |
| --- | --- |
| Ethanol % vol | 0.5-3 |
| Density g/ccm | 0.99-1.026 |
| Acetic acid g/l | 11-22 |
Technical data
SpectraAlyzer WINE 110-A100-2
Design
For most, wine, spirits and vinegar
Spectral range
(800)1400- 2500 nm
Wavelength Accuracy
<0.05 nm
Wavelength Precision
<0.005 nm
Dual beam system, sample/reference measurement
High signal to noise ratio
> 150.000:1
Large expandable internal memory for calibration models, methods and history results
Auto-diagnostics
Graphical user interface, projected capacitive glass touch panel
Liquid cell
Sample temperature control
15 – 50 °C ± 0.01 °C
Liquid ports
¼"- 28 UNF
Synchronisation to SpectraAlyzer, integrated soft control via SpectraAlyzer
Accessories
| | |
| --- | --- |
| Standard calibration models | Included |
| Keyboard | As optional accessory |
| Barcode reader | As optional accessory |
| Printer | Thermal ticket or office type printer as optional accessory |
| Liquid handling options | Syringe, pump or autosampler |
| AWX | Application worx, chemometric software package |
Specifications
| | |
| --- | --- |
| Screen | TFT 800 x 480 pixel |
| Power requirements | min. 90 V AC (50 – 60 Hz), max. 260 V AC (50 – 60 Hz), 220VA |
| Operating temperature | 5 °C – 40 °C non-condensing |
| Interfaces | 1 x front USB 2.0, 3 x USB 2.0, 2 x RS232, ethernet |
| Dimensions | Height: 310 mm / width: 300 mm / depth: 480 mm |
| Weight | 17 kg |