Great taste comes with great recipe and great quality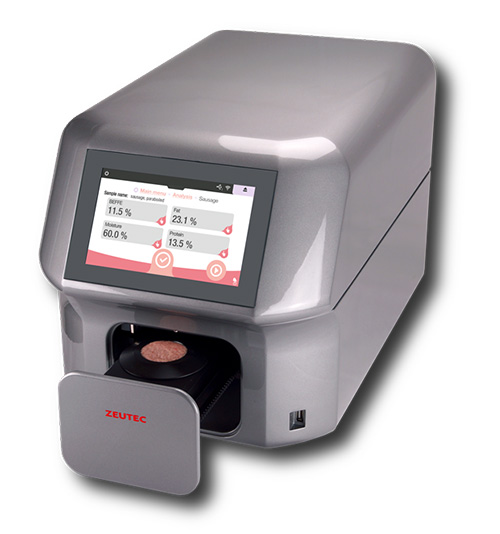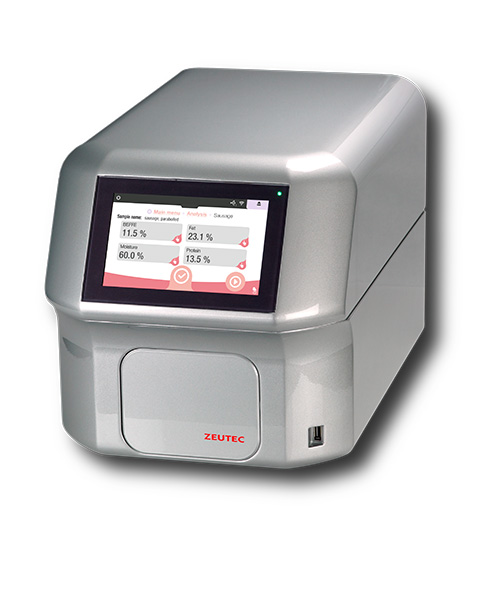 The SpectraAlyzer
MEAT


is the ideal solution for routine analysis of major quality
parameters during meat processing, sausage and pet food production.
In meat processing, the SpectraAlyzer MEAT enables the multi-component analysis of important parameters such as water, fat, protein, collagen and ash content within a few seconds. Thus, the production process can be closely monitored by analysing samples from any stage of the production line – without sample preparation and the use of reagents or other consumables.
The immediately available, precise quality information enables better process control and thus a higher product yield with consistently good product quality. Whether you want to determine the quality of the delivered raw material, when trimming for fat standardisation or the individual production batches – the SpectraAlyzer MEAT provides you instantly with the information you need.
Whether raw meat, cured or (par)boiled sausage and ham products, the measuring device validated within the German Food and Feed code L 06.00-64 § 64LFGB (ASU L 08.00-60) and accredited for routine use, enables an intensive process optimisation under technological and economic aspects.
Animal feed (wet pet food) products with a water content of up to 85%, a protein content of less than 2% or a wide range of ash contents can be tested with the measuring device validated also within the German Food and Feed code L 06.00-64 § 64LFGB (ASU L 08.00-60) and accredited for routine use.
The robust design of the analyser allows flexible installation both in the laboratory and directly in the production process, where temperature fluctuations, humidity, dust and shock have no effect on the accuracy and long-term stability of the measurements.
Thanks to the integrated web server, the analytical values, batch protocols and trend charts are immediately available in the company's own network – and, if desired, directly in the cloud or on production servers for further processing or visualisation!
On top of that, the SpectraAlyzer MEAT is a very cost-effective analyser system. The ZEUTEC "Rent your Lab" initiative shows attractive leasing conditions which can be customised to your needs.

NIR sample/reference technology
like all SpectraAlyzer® instruments for high sensitive
and long term stable measurements.

Versatile sample presentation
with closed, open, viscous, slide and disposable
cups for powders, pastes, slurries and liquids.

User friendly
sample presentation and easy to operate.

Compact design
optimised for bench top or at-line application.

Touch user interface
and intrinsically mounted glass touch for straight
forward hygenic instrument operation.

Many mathematical models
for all kind of products included for quick
calibration models installation and start-up.

Webserver
web connectivity for direct instrument access
via LAN and internet from anywhere, any time.
The SpectraAlyzer
MEAT

complies with § 64 LFBG [ ? ] (German Food & Feed ACT)
ASU L 08.00-60 (Determination of the levels of crude protein, water, fat, ash and BEFFE (Collagen free protein) in sausages, meat and meat products, near-infrared spectroscopic Method) and VA KIN CH 012 (Determination of the content of crude protein, crude fat, moisture and crude ash in feed using NIR method).
Both methods have been validated and subsequently accredited by DAKKS, Germany.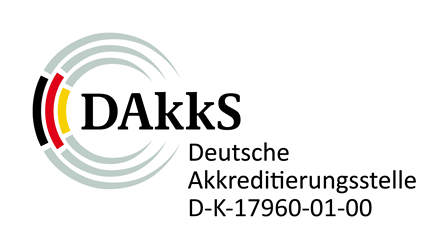 Technical data
SpectraAlyzer MEAT 110-A100-15
Design
For meat products
Spectral range
(800)1400-2500 nm
Wavelength Accuracy
<0.05 nm
Wavelength Precision
<0.005 nm
Dual beam system, sample/reference measurement
High signal to noise ratio
> 150.000:1
Large expandable internal memory for calibration models, methods and history results
Auto-diagnostics
Graphical user interface, projected capacitive glass touch panel
Accessories
| | |
| --- | --- |
| Standard calibrations | Included |
| Keyboard | As optional accessory |
| Barcode reader | As optional accessory |
| Printer | Thermal ticket or office type printer as optional accessory |
| WiFi | Wireless LAN as optional accessory |
| AWX | Application worx, chemometric software package |
Specifications
| | |
| --- | --- |
| Screen | TFT 800 x 480 pixel |
| Power requirements | min. 90 V AC (50 – 60 Hz), max. 260 V AC (50 – 60 Hz), 220VA |
| Operating temperature | 5 °C – 40 °C non-condensing |
| Interfaces | 1 x front USB 2.0, 3 x USB 2.0, 2 x RS232, ethernet |
| Dimensions | Height: 310 mm / width: 300 mm / depth: 480 mm |
| Weight | 17 kg |

specific product data sheets