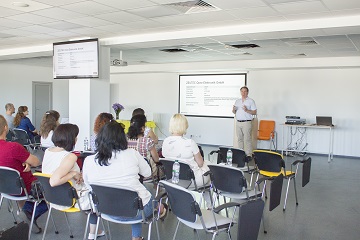 The director of ZEUTEC, Hartmut Hoyer, visited Ukraine at the invitation of our partner, the leading Ukrainian distributor of solutions for the laboratories of the Chemlaborreaktiv LLC.
Head office
ZEUTEC GmbH
Friedrich-Voß-Str.11, D-24768 Rendsburg
T: (+49) 4331 – 136650
E: moreinfo@zeutec.de
Regional Office Asia
ZEUTEC Opto-Elektronik (India) Private Limited
Sabi Cottage, 681, Kavery Layout,
H.A. Farm Post, Dasarahalli,
Bangalore – 560024, Karnataka, India
T: (+91) 9339994833
E: moreinfo@zeutec.de
Find your local sales and service center
Send us a message
We will contact you as soon as possible.