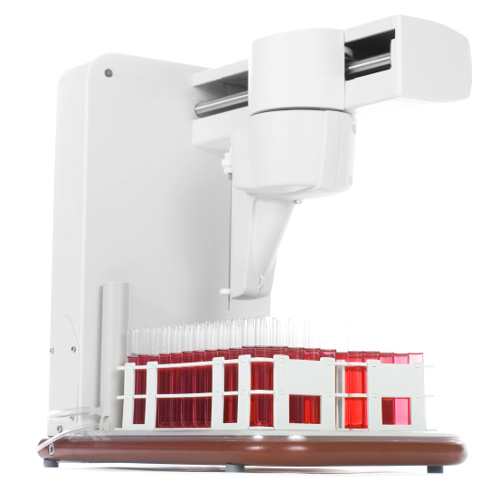 AutoSampler 180 is coming as 2 sample rack version. It is the biggest autosampler in ZEUTEC's accessory range., which is a compact workhorse for those looking for an autosampler to handle typically 100 – 180 samples in one run.
Compact footprint which maximises available area for samples and standards.
Exceptional reliability through proven mechanical design.
Probe travel confined within the boundaries of the autosampler.
Solid robust design.
The autosampler can be easily transported around the lab.
High chemical resistance to acids and select solvents.
To combine the AutoSampler 180 with the SpectraAlyzer 2.0 both devices has to be operated in remote mode by means of the Application worx software.
Footprint
415 mm x 265 mm (16.3" x 10.6")
Height
435 mm (17.1")
Net weight
12 kg
Shipping weight
14 kg (with accessories)
Sample racks
90 position x 13 mm OD
60 position x 16 mm OD
40 position x 20 mm OD
24 position x 25 mm OD
21 position x 30 mm OD
Standard rack locations
1
Standard rack options
5 position x 30 mm OD
10 position x 17 mm OD
Maximum vial height
125 mm
Communication
1 x RS232, 1 x RS485, 1 x relay contact, USB optional
Power input
85 -264 VAC, 49 – 61 Hz, 1.2 A
Chassis color
Off-white