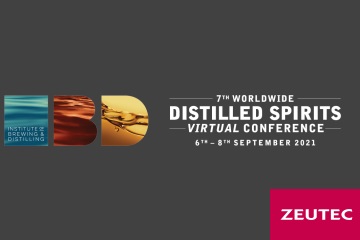 Event date: 6th – 8th September 2021
Location: Online
Description:
ZEUTEC presents poster at WDSC (World Distillers Spirits Conference) 6/9 – 8/9 2021 in Edinburgh.
Fast and accurate routine analysis of alcohol content in the presence of sugar concentrations in spirits and other alcoholic beverages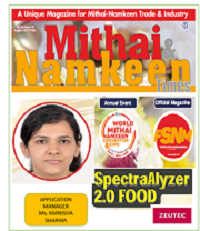 Indian Mithai, Namkeen & snacks sector is one of the fastest-growing verticals of the food processing industry or we can call it the engine of this industry. Its our honor to be part of one of the prestigious magazine named "Mithai and Namkeen Times". Our Application Manager, Ms. Manisha Sharma has well described about our SpectraAlyzer 2.0 Food and our company. This publication also provides a voice to the latest trends and upgrades in this industry.
Head office
ZEUTEC GmbH
Friedrich-Voß-Str.11, D-24768 Rendsburg
T: (+49) 4331 – 136650
E: moreinfo@zeutec.de
Asia Regional Office
ZEUTEC Opto-Elektronik (India) Private Limited
681, Sabi Cottage, Kavery Layout,
HA Farm Post Dasarahalli,
Bangalore – 560024, Karnataka, India
T: (+91) 9339994833
E: moreinfo@zeutec.de
Find your local sales and service center
Send us a message
We will contact you as soon as possible