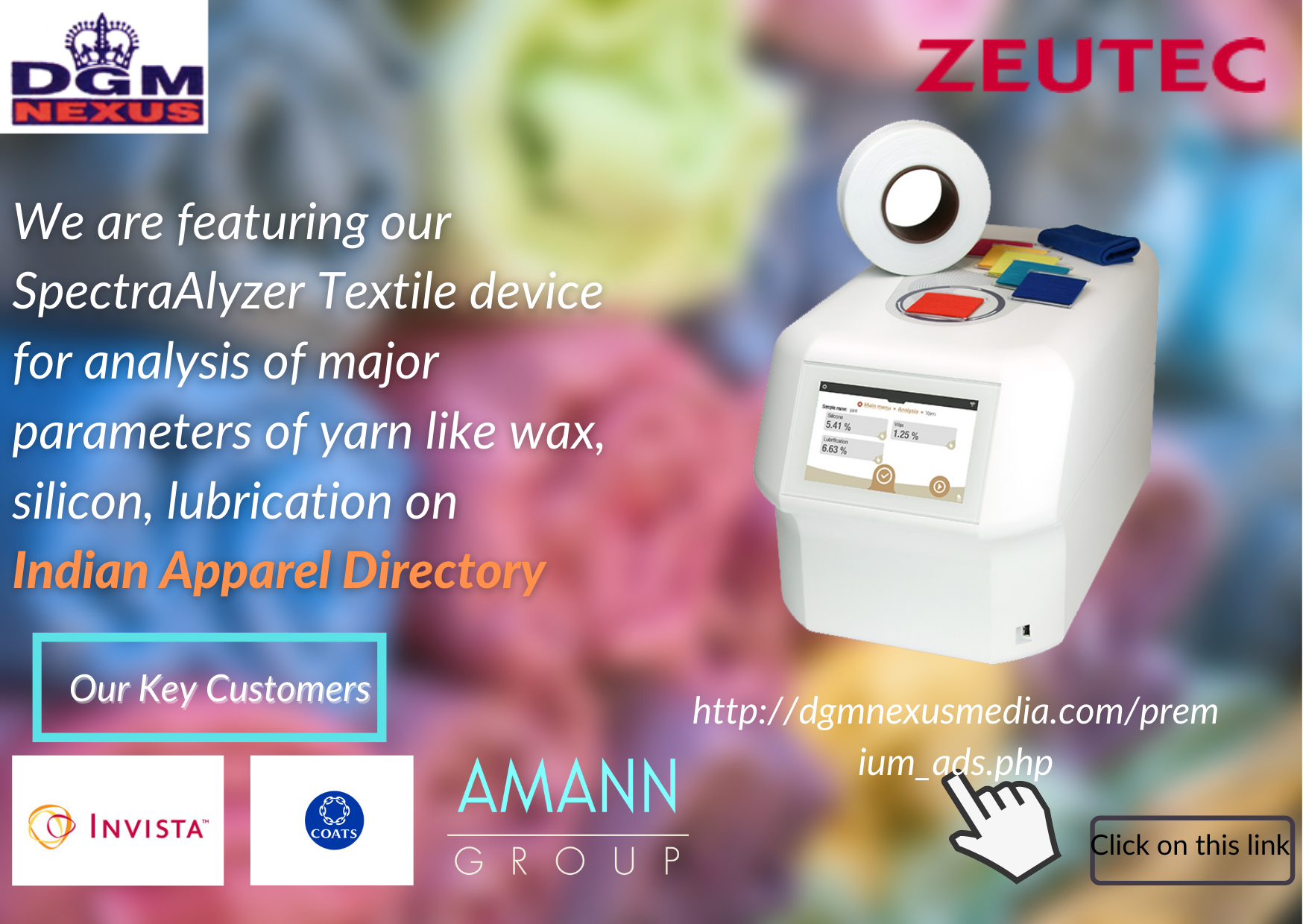 The SpectraAlyzer TEXTILE is the ideal solution for routine analysis of major quality parameters of yarn (like wax, silicon, lubrication, and many more depending upon the requirement) during textile or chemical production within 45 seconds. This intelligent spectrometer provides highly accurate quality control parameters at no extra cost and zero waste.ZEUTEC is featuring participating Indian Apparel Directory . That exclusive article talks about our Spectraalyzer Textile instrument and its features briefly.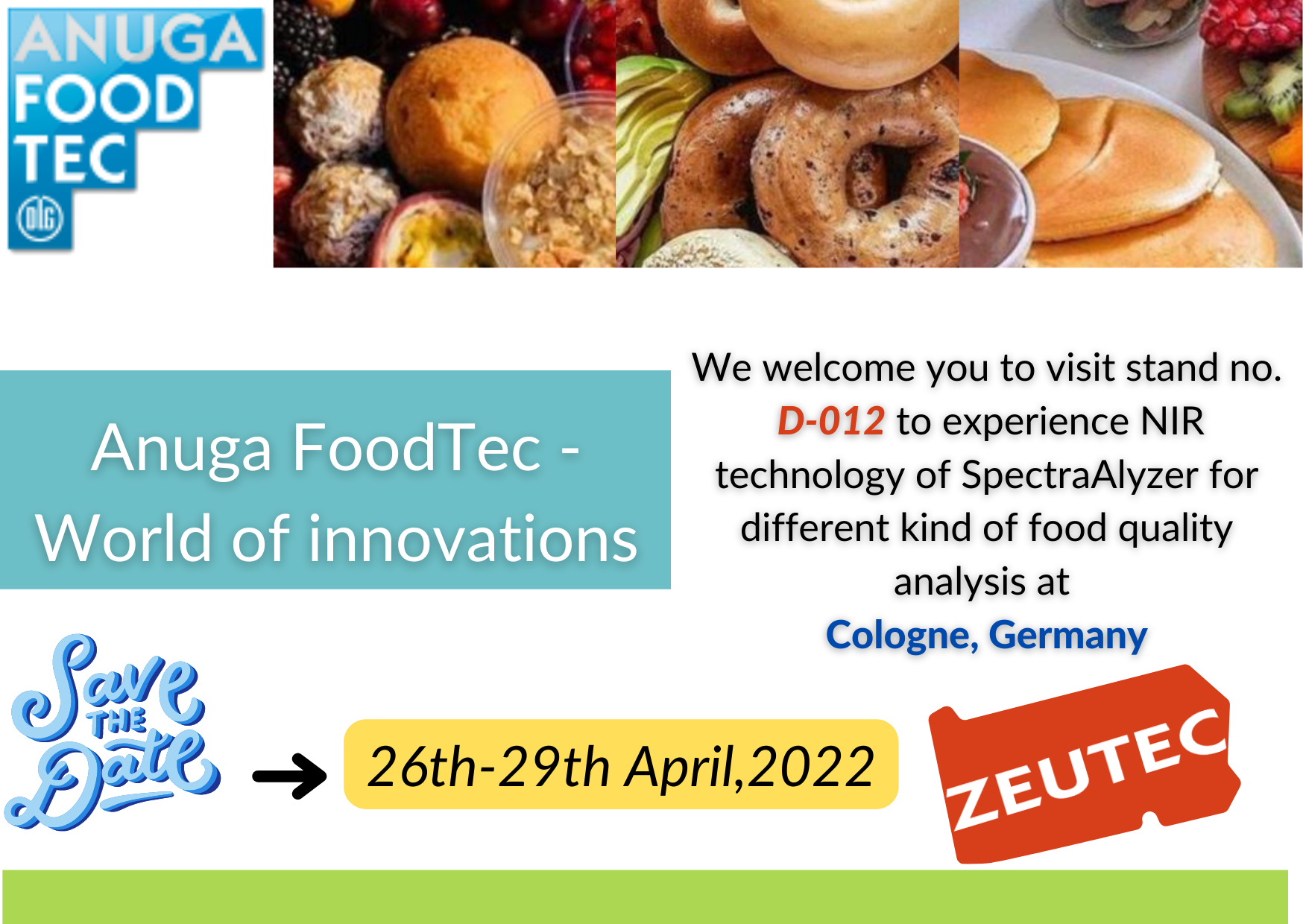 Event date: 26th-29th April 2022
Address: Cologne, Germany
Stand no.: D-012                           

Description:
Anuga FoodTec is the most important source of impetus for the international food and beverage industry. The world's largest supplier fair is the most important meeting place for the industry: With over 1,600 exhibitors and over 50,000 visitors from more than 150 countries. From 26th- 29th April, ZEUTEC will welcome you to visit stand no. D-012 to experience NIR technology of SpectraAlyzer for different kinds of food quality analysis at Cologne, Germany.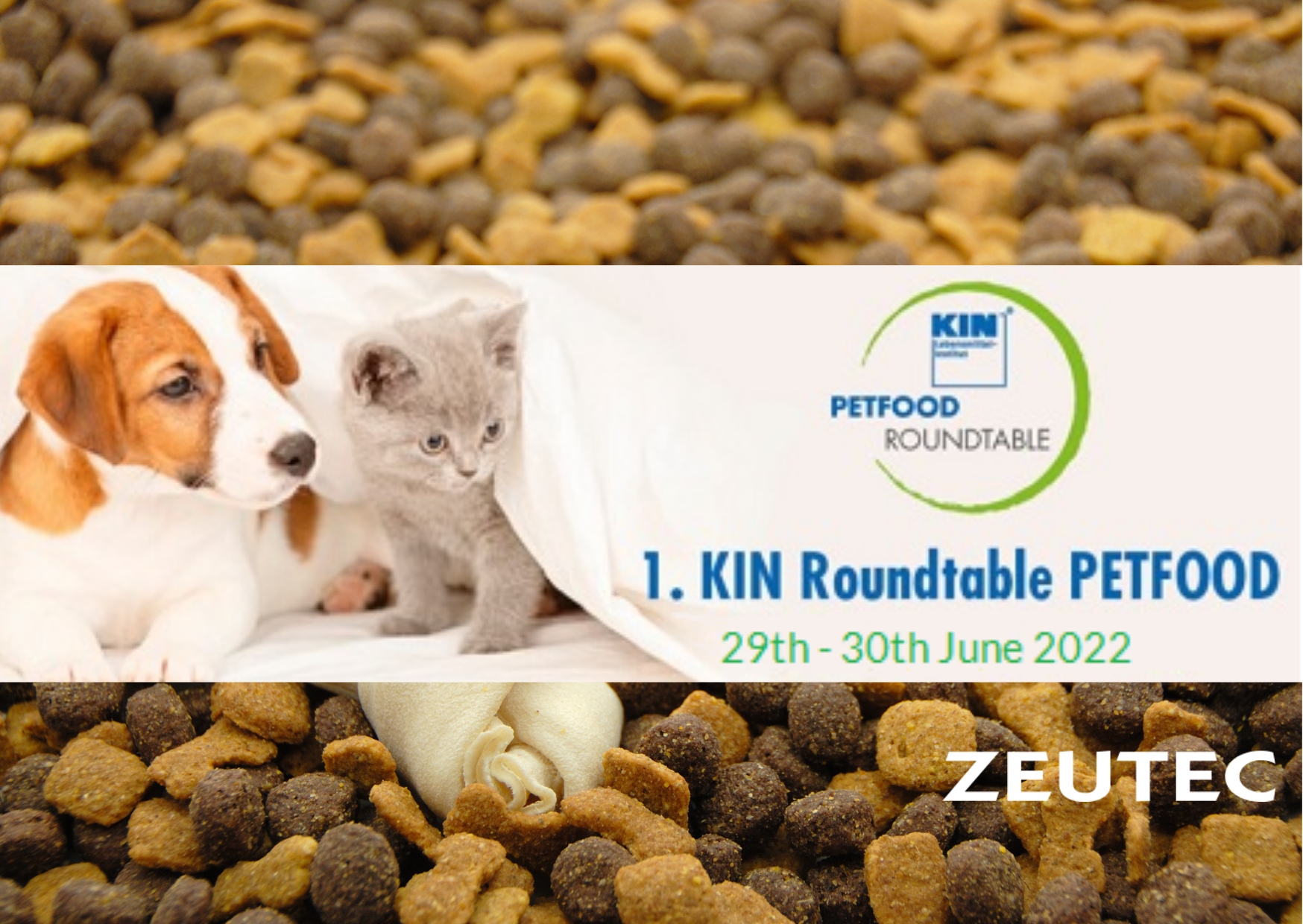 Event date:  29th-30th June 2022
Address: Food Institute KIN, Wasbeker Straße 324, Neumünster, Germany

Description:
It's our honor to be part of one of the prestigious event 1st KIN Roundtable PETFOOD on 29th  and 30th June 2022 at the Food Institute KIN e.V. We are looking forward to interesting lectures and brainstorming discussions during the session.