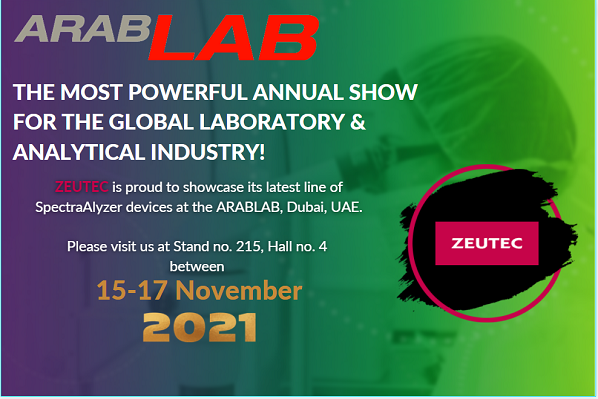 Event date: 15th-17th Nov
Address: Dubai, UAE
Hall no: 4                                
Stand no: 215
Description:
ARABLAB is the #1 TECHNOLOGY FORUM, Where almost 1,000 exhibitions meet visiting buyers from over 100 countries. ARABLAB is the #1 BUSINESS to BUSINESS SHOW. Where over 10,000+ buyers and distributors formulate global business partnerships. ARABLAB hits the #1 spot with More Space and New Specialist Sectors. ARABLAB is the only trade show for the  Analytical Industry that reaches buyers from the growth markets such as the Middle East & Africa and Indian Sub-continent, as well as China & Asia. ZEUTEC is proud to showcase its latest line of SpectraAlyzer devices at this prestigious event.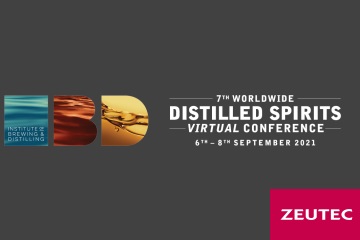 Event date: 6th – 8th September 2021
Location: Online
Description:
ZEUTEC presents poster at WDSC (World Distillers Spirits Conference) 6/9 – 8/9 2021 in Edinburgh.
Fast and accurate routine analysis of alcohol content in the presence of sugar concentrations in spirits and other alcoholic beverages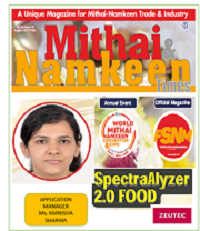 Indian Mithai, Namkeen & snacks sector is one of the fastest-growing verticals of the food processing industry or we can call it the engine of this industry. Its our honor to be part of one of the prestigious magazine named "Mithai and Namkeen Times". Our Application Manager, Ms. Manisha Sharma has well described about our SpectraAlyzer 2.0 Food and our company. This publication also provides a voice to the latest trends and upgrades in this industry.